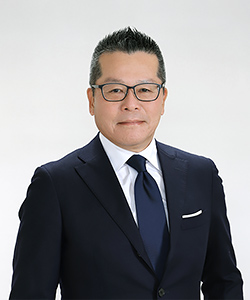 In 1927, company founder Yoshi Ikeda initiated global trade as a trailblazer in international business. In the 92 years since, Ikeda Corporation has constantly proposed innovative raw materials for cosmetics, personal care, food products and health care.
In order to create new value based on a solid grasp of the needs of the times, we will henceforth aim to surpass the conventional bounds of a trading company and establish ourselves as a global innovator in the areas of developing new raw materials, creating new products, and forging new markets on an entirely new stage.
We of Ikeda Corporation are committed to acting with our sights firmly set on the next generation in order to support full and meaningful lives through the field of total human care.
President, C.E.O. Takahiko Ikeda